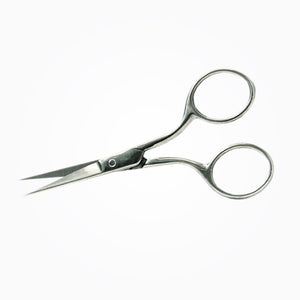 Cut your lace front wig or topper with ease and control.  Our fine point LaceCut Scissors are the perfect delicate size to help you effortlessly cut the lace of your piece with confidence and care.
Always store your scissors in the protective sleeve to avoid injury and to protect the scissor tip from dulling. Keep out of reach of children.
All sales are final.
You will be contacted the following business day (Monday - Friday) if there are any delays with your order. Orders will be shipped within 48 hours of placement (Monday – Friday) despite shipping method.
Dear Jessie,
Thank you so much for your positive review on our lace cutting scissors! We greatly appreciate your input!
Xoxo, The Daniel Alain Team
Brush set
I love these brushes! They are the best. I got the lace Sissors and they are perfect for cutting lace front.
Carmen,
We are so pleased to hear your love for our brushes as well as our lace scissor. Thank you for your feed back, it is truly appreciated!
Xoxo, The Daniel Alain Team